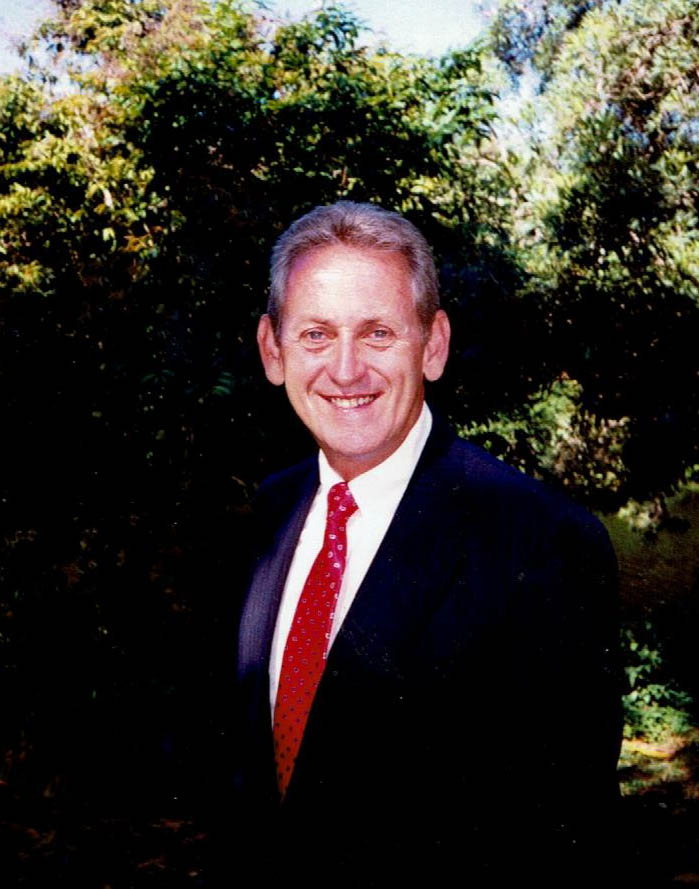 Sadly, my Dad has passed away. Ivor Thomas was a condominium manager in Palm Beach County for many years. He was the founder and owner of Managers Report Magazine and CondoJobs Recruiting Service. Managers Report later became known as Florida Community Association Journal. He was a member and past president of the Palm Beach Community Managers Association (PBCMA). He also started the annual industry educational tradeshow Condo Expo and later named it CondoFest.
The magazine started as an 8 page newsletter in the office of One Royal Palm Way Condominium in Palm Beach, where Dad was the manager and I was his secretary. It originated out of a need to be able to share information that was helpful to all managers and board members of community associations. Dad had been a condominium manager for many years at that point, having worked his way up from a maintenance man to a professional manager. He was well respected in the industry. People were calling him at the condominium office daily for news and information. Many of them asking the same questions.
He decided to create a local newsletter to share industry information and news to the managers and board members in Palm Beach County. Dad had many great ideas for helpful articles from his knowledge and experience and from the phone calls he would receive. He also relied on other industry experts and professionals for their advice and contributions. I was proud to write the cover article of the first issue of Managers Report and would go on to write many more articles over the years.
In those beginning days, Dad coordinated with writers and advertisers. I hand typed the subscriber address labels for the mailing list each month on a typewriter. The newsletter quickly grew into a full color, statewide magazine and the business was moved to an office building in downtown West Palm Beach.
The recruiting service grew out of this same need. Managers were calling Dad to see if he knew of any open management positions and board members were calling Dad to see if he knew of any available managers. He was making placements all over town right from the condominium office. This also quickly grew into a full recruiting service with a permanent position in the magazine that included current open positions and highlighted recent new job success stories. CondoJobs became an important part of the magazine and grew into a statewide recruiting service that I am proud to now own and run.
As the magazine and recruiting service grew and flourished, it became Dad's full time job. He left the condominium and moved the full business and staff into his large home on Southern Boulevard, across the street from Palm Beach International Airport. At this point, we were producing the magazine in house, typesetting the pages and ads on computer software, printing the pages out and pasting them to layout boards to be shipped to the printer for printing. The completed magazines were then shipped to us for a team that manually applied the address labels and delivered the sorted and bundled issues to the local post office for mailing.
At the Southern Boulevard location, Dad threw legendary annual parties in the back yard for everyone that was involved in the magazine, everyone that read the magazine and everyone in the industry. All were welcome and many attended. Some would even camp out on the grounds for the weekend.
After many years, Dad sold the magazine and settled into well deserved retirement. He enjoyed traveling and buying houses and fixing them. Dad was proud to work hard to serve our industry and meet the needs of so many. I am proud of his many accomplishments and enjoyed working together at the condominium and all the years of making magazines together. I will always remember these times with a smile.