August 18, 2022 - Assistant Maintenance Manager: $55,000-$65,000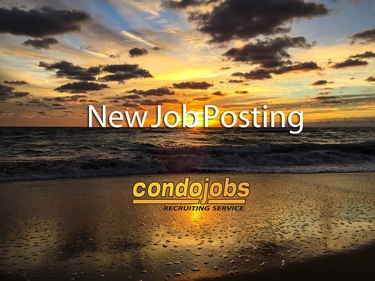 For a luxury oceanfront resort condominium in Boca Raton, CAM license not required. Looking for an individual that does what's right, is accountable, open minded, aims high, builds great relationships and is genuinely helpful. Will perform all maintenance activities and tasks as directed by the facilities director.
July 14, 2022 - Portfolio CAM: $50,000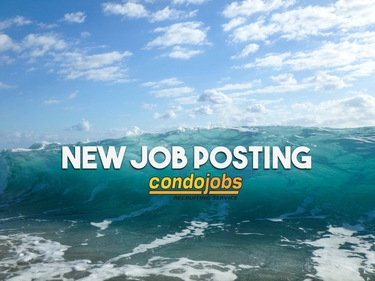 For condominiums and homeowners associations in the Boca Raton area, immediate opening. Must be good with violations, communication and maintenance skills.
July 09, 2022 - Community Manager and Real Estate Manager: $100,000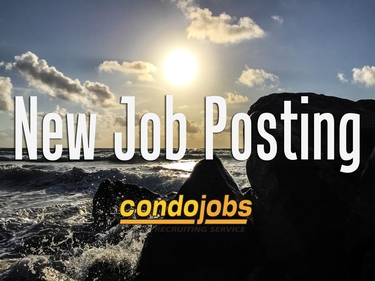 For an association in South Palm Beach County. Will manage the assets of the buildings and common areas and provide maintenance services, including facilities maintenance repair and fire department inspections. Will report to the general manager and president of the board.
July 07, 2022 - Part Time Manager : $20-$25 per hour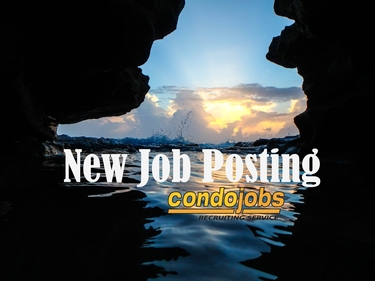 For a condominium in Boca Raton, 20 hours per week. Must be self motivated with condominium management experience. Drug free workplace.
July 06, 2022 - Administrative Assistant: $16-$18 per hour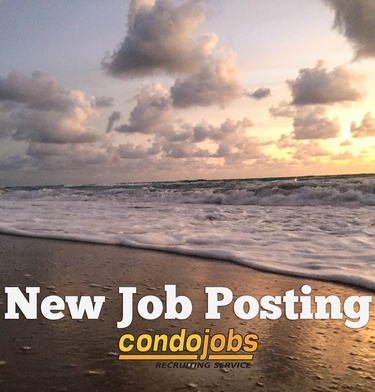 For an oceanfront condominium in Boca Raton, CAM license not required. General office duties to include telephones, filing and correspondence. Will assist owners, general manager and office manager with requests.
July 06, 2022 - Resident Manager: $25,000 plus the apartment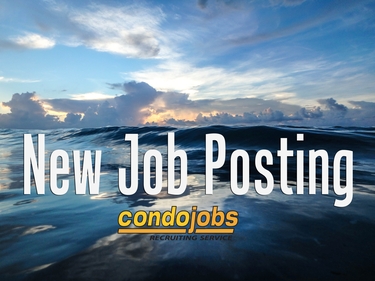 For a small association in Delray Beach. Will coordinate and schedule service providers, keep the grounds presentable and assist the owners from time to time. Must be security mindful and check systems. Light handyman and maintenance duties are required. Will also consider local live off managers. COVID vaccine required.
July 05, 2022 - Full Time Onsite Community Manager: $70,000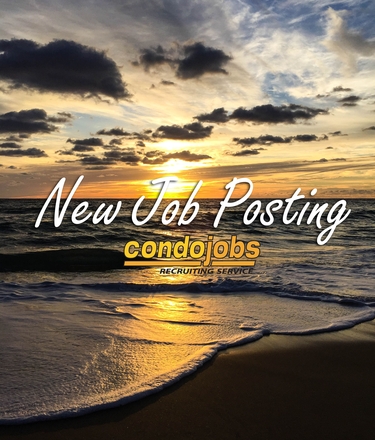 For a small, stable, upscale country club community in the western Delray Beach/ Boynton Beach area. Will provide management, direction and leadership to ensure the community is well maintained and operated in accordance with our community's objectives.
July 03, 2022 - Community Association Manager: $50,000-$65,000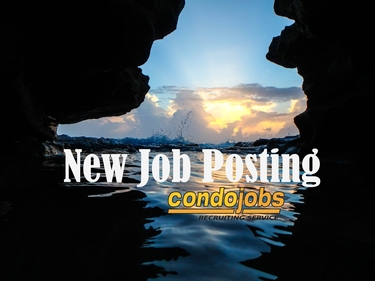 For an association in Southern Palm Beach County. Must have a minimum of 5 years of experience actively managing community associations. If hired, it will be required to prove that you have received the COVID-19 vaccine or have a valid religious or medical reason not to be vaccinated.
June 21, 2022 - Part Time Manager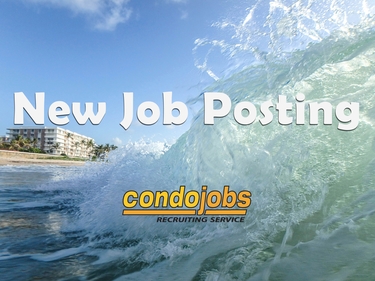 For Boca Raton, 20 hours per week, need as soon as possible. Will consider an inexperienced manager or one with light experience. Must know or learn TOPS. Will be responsible for violations, fining committees Must have good office and customer demeanor.